Your Florida
Personal Injury Attorney
For Maximum Recovery
Dayle Lopez is an incredible lawyer, one you absolutely want on your side. She is passionate, extremely knowledgeable, and compassionate. She truly cares about her clients.
Florida Personal Injury Lawyer
Have you been injured in an accident that was caused by somebody else? When you have suffered physical injury and financial and personal loss due to the negligence or other legal fault of another party, you shouldn't have to bear the financial consequences of your injuries and recovery. A dedicated Florida personal injury lawyer from our firm can help you to seek compensation and accountability from those at fault for the harm and loss that you have endured.
Free Case Evaluation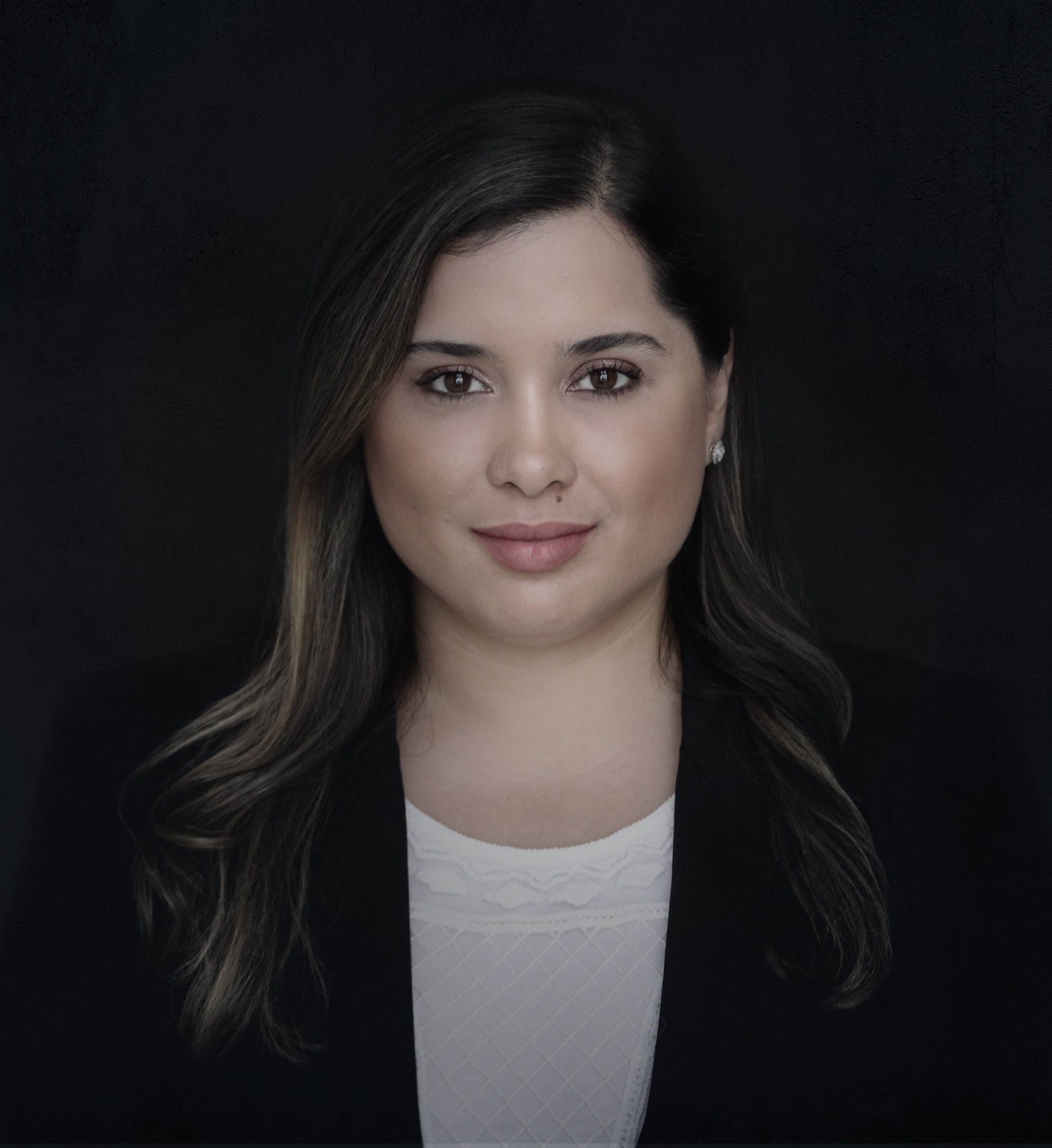 South Florida Accident Attorney Pursues Financial Recovery for Injury Victims in Miami, Florida Keys, Central Florida, North Florida, and Throughout the State
At DLopez Law Firm, founding attorney Dayle Lopez works to defend and advocate for the rights and interests of injured victims across Florida. We use our full effort and resources in each client's case, fighting to recover the maximum financial compensation possible for every client. With our firm, you will never feel like you have to accept a quick settlement that pays you less than a fair and full financial recovery. We always keep your best interests in mind with everything we do in your personal injury claim. Contact DLopez Law Firm for a free initial consultation to discuss the next steps in pursuing your claim for compensation with a qualified Florida personal injury lawyer.
Accident Cases That Reputable Florida Personal Injury Lawyer Dayle Lopez Can Help You With
Accidents can happen to anyone at any time. It only takes a split second for an incident to occur, but the devastating consequences of a serious injury can last for a lifetime. If you've been injured in an accident that was the result of the negligent or reckless acts of another party, you have the right to seek compensation. Florida personal injury lawyer, Dayle Lopez can help you in this pursuit.
Our law firm provides personal injury victims with quality legal representation that they can count on. We've spent years cultivating our relationships and connections to the Hispanic community in South Florida and have a deep desire to make a positive impact in the lives of our clients. A qualified Florida personal injury lawyer from our firm can assist you with preparing and pursuing a legal claim when you have been hurt by accidents or injuries such as motor vehicle accidents, car accidents, catastrophic injuries, workplace accidents, premises liability (slip and fall accidents), product liability (defective products), medical malpractice, violent assault injuries, and more. We can also help your family with a wrongful death claim if you had a loved one pass away because of another party's negligence or recklessness.
Call to schedule a free consultation to have your case reviewed by an experienced and knowledgeable accident attorney in South Florida. During the consultation, we will provide an in-depth analysis of the liability and damages in your case, and can advise you regarding actions and treatments that will affect your claim and the potential recovery.
We are committed to getting the best outcome for our clients, and dedicate all of our time and resources to ensure that we provide you with the best chance of recovering the compensation you need and deserve. You can rely on our knowledge and skills to win a result in your case that serves your best interests.
What Sets Us Apart
At DLopez Law Firm, we offer dedicated legal representation and advocacy for the rights and interests of injured accident victims across Florida. We value all of our clients and seek to give each case the attention it deserves. You can rely on us to provide you with the guidance and support you need during this difficult time.
We are a boutique law firm, immersed in the Hispanic/Immigrant community, and every member of our staff is bilingual. We take the time to get to know each of our clients so that every case is strategized differently based on close contact and communication throughout the legal process. You can expect full access to your attorney and assistants from the initial intake through the lifespan of your case.
We provide a compassionate approach to personal injury law. We know that representing accident victims is about much more than simply recovering financial compensation. We will provide you with the support and guidance you need to start the process of healing as we help you seek justice for the damages you've suffered.
How a Strong Florida Personal Injury Lawyer Will Make Sure You Receive the Compensation and Justice You Deserve
At DLopez Law Firm, we believe in leaving no stone unturned in working to secure the best possible results for you in your claim. Let a Florida personal injury lawyer from our firm aggressively defend your rights in your accident claim by:
Investigating your injuries to identify the party or parties responsible for them who can be held liable to compensate you for your damages.
Documenting your medical expenses, lost wages, and personal loss.
Hiring experts if needed to help us persuasively explain how the other side was at fault for your injuries and the past and future expenses you have and will incur due to your injuries.
Filing insurance claims on your behalf to negotiate with adjusters to try to reach fair and full compensation in your case.
Taking your case to court and to trial to try to secure the best possible outcome.
Our firm will not rest until we've recovered the maximum compensation possible for all of your losses, including your medical bills, lost income and reduced earning capacity, physical pain, emotional distress, and lost quality and enjoyment of life.
Contact Us To Schedule a Consultation With a Skilled Accident Attorney in South Florida
If you or a loved one has been injured in an accident, don't hesitate to contact us today. A skilled Florida personal injury lawyer from our firm will be happy to review your case and let you know what it could be worth. You have the right to seek justice for your injuries or for the loss of a loved one, and our law firm is ready to fight on your behalf.
Our free consultation offers you the opportunity to discuss your injury claim with an experienced and knowledgeable accident attorney in South Florida. Learn what your rights are and the best way to approach your case. Have your questions answered and your concerns addressed – all for free. Contact us now to book your free case review.
Frequently Asked Questions About Personal Injury Cases in Florida
How long do I have to file a personal injury claim?
The statute of limitations for personal injury claims in Florida is 4 years. This period begins from the date of the accident. However, there are exceptions to this rule. Some notable exceptions include wrongful death cases whose statute of limitations is 2 years from the death of the victim and medical malpractice cases whose statute of limitations is 2 years from the date of the incident or discovery of the malpractice. It is therefore important to begin the process of recovering compensation for your injury as soon as possible. Contact an experienced attorney and begin the process of filing your claim early to avoid being locked out by the deadline.
How much does a personal injury lawyer cost?
Many personal injury lawyers in Florida work on a contingency fee basis. This means that their payment is a percentage of the compensation they recover on your behalf. The lawyer's fee will be established with you ahead of time in an agreed-upon percentage of the total recovery obtained in your case. That way, you do not have another financial burden to worry about while trying to recover from your injuries.
Call Today For A Free Case Review
We've seen the devastating and far-reaching impact that accidents can have on victims. While some attorneys are willing to settle for less, we are not. Attorney Lopez is committed to providing victims of accidents quality legal representation. We will never settle for anything less than what we believe is fair. We will pursue your case and fight to ensure the best possible outcome.
Don't hesitate to reach out to our firm for a free case review with an empathetic accident attorney in South Florida to discuss how we may be able to help you obtain the recovery that you deserve. We fight on behalf of injured victims to protect their rights and their financial future. We are not afraid to take on powerful institutions that seek to deny accident victims rightful compensation for their injuries and other damages. We'll work to secure the settlement you need in order to start picking up the pieces after your injury.
Contact DLopez Law Firm to schedule your free consultation with a trusted Florida personal injury lawyer and learn more about the recovery you may be entitled to for your injuries.