Miami-Dade County Personal Injury Lawyer
Experienced Accident Attorney Dayle Lopez Fights to Protect the Rights of Injured Clients in Coral Gables and Throughout FL
Have you been injured in an accident in Miami-Dade County or elsewhere in Florida? If you were involved in an accident that was caused by someone else's carelessness or wrongful actions, you may be legally entitled to pursue a claim for compensation for the losses you have incurred or will incur in the future because of your injuries. You don't have to pursue your legal rights on your own. A Miami-Dade County personal injury lawyer from DLopez Law Firm can guide you through the process of recovering the compensation and justice you deserve.
At our firm, we believe that excellent legal representation not only involves achieving success at the negotiating table or in the courtroom but providing clients with the compassion and personal attention they need during the difficult road to recovery from injury. When you choose us to help with your case, you can expect to always have access to your attorney from the intake process all the way through the end of your case. Our team has dedicated their careers to serving the Hispanic and immigrant communities in South Florida, and every member of our staff is bilingual.
Why You Should Hire DLopez Law Firm To Handle Your Personal Injury Case
Founding attorney Dayle Lopez not only represents the South Florida community, but she is also a part of it. As an immigrant herself, she is fluent in both English and Spanish. She has lived in South Florida most of her life and has dedicated her career to defending the rights of the people of South Florida, especially the Hispanic community.
Attorney Lopez decided to open her business because she saw that there are thousands of injury law firms in South Florida, but that most of them are operated like mills or large corporations. After a client hires this type of law firm, from that point on, they communicate almost exclusively with an assistant. As a result, the attorneys do not have the time to get to know their own clients and often handle the case without any regard for the way it permanently impacts the client's life.
Ms. Lopez recognized a need in the market for a personal injury law firm that takes us back to the roots of personalized service. For this reason, DLopez Law Firm has been established as a boutique business. Clients are selected very carefully to make sure that we allocate our resources to the right cases. We maintain a close personal relationship with our clients and their families throughout every step of the legal process. As a skilled negotiator and aggressive advocate, Ms. Lopez does not stop fighting until her clients are compensated for their injuries.
If you have been injured in an accident, don't wait to get the legal help you need to recover compensation for your expenses and losses. Reach out to DLopez Law Firm today for a free initial case evaluation to speak with an accident attorney in Coral Gables about your rights to demand justice from those responsible for the accident and your injuries.
How Can a Miami-Dade County Personal Injury Lawyer from DLopez Law Firm Help You Pursue Accountability after an Accident?
After you have been injured in an accident that was caused by someone else's negligent or wrongful acts, you deserve justice for the harm and loss that you have endured. You don't have to go through the process of seeking financial recovery on your own. Let a Miami-Dade personal injury lawyer from DLopez Law Firm advocate for your interests by:
Thoroughly investigating your claims and recovering evidence that can be used to build an effective case to pursue full financial recovery for you
Taking the time to get to know you and understand your needs and goals so that we pursue a case strategy aimed at securing the results you want and need
Carefully reviewing the facts and evidence to identify the parties who can be held liable for your injuries and losses, as well as identifying insurance coverages and other potentially available sources of compensation in your case
Aggressively pursuing maximum financial compensation through a negotiated settlement if possible, and taking your case to court and trial if necessary to demand a full recovery for you
What Kinds of Personal Injury Cases Can Attorney Dayle Lopez Handle for You?
At DLopez Law Firm, compassionate Miami-Dade personal injury lawyer Dayle Lopez can assist you with pursuing accountability and justice from those whose negligence led to your injury. Our firm represents clients across Florida in cases involving:
If you have been injured by somebody else's careless acts or omission, contact our firm today to see how we can help you.
What Can You Recover in a Personal Injury Claim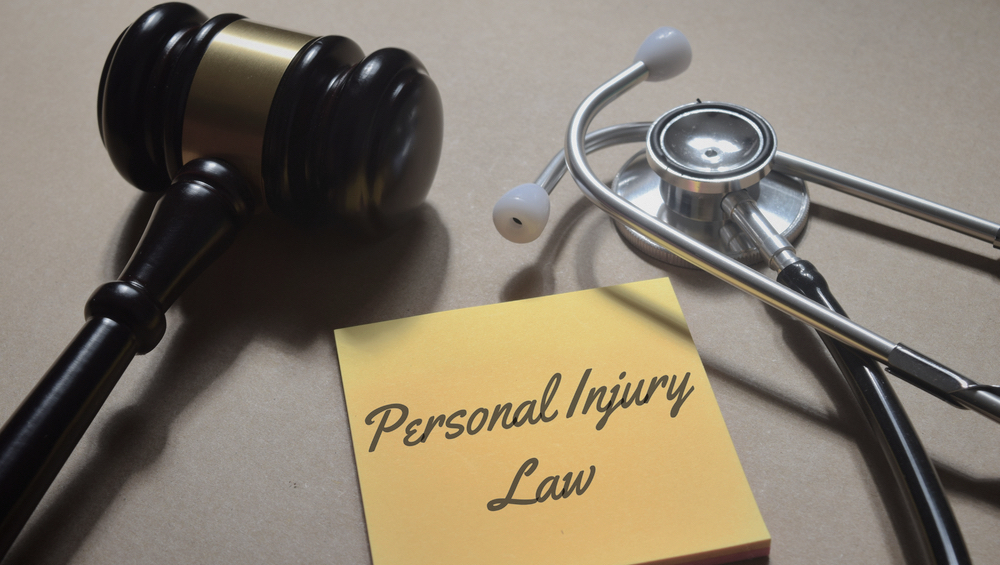 A personal injury claim may allow you to recover compensation for financial and personal losses that you have sustained because of your injuries. When you turn to DLopez Law Firm to represent your interest in a personal injury claim, you can trust that we will fight to get you full compensation for:
Expenses of medical treatment and rehabilitation of your injuries
Long-term health and personal care if you sustain permanent impairments or disability due to your injuries
Repair or replacement costs of property of yours that was damaged in an accident you were injured in
Loss of wages and income if you must take time off work due to your injuries
Loss of future earning ability and employment benefits such as health insurance or pensions, when you are permanently disabled from returning to gainful employment after an accident
Physical pain from your injuries and treatment
Emotional trauma and distress
Loss of quality of life, caused by permanent disability, disfigurement, or scarring that impairs your ability to enjoy daily life
Contact Our Firm for a Free Case Review to Discuss Your Legal Options with a Miami-Dade County Personal Injury Lawyer
When you were hurt in an accident through no fault of your own, you deserve compassionate legal representation to help you get financial recovery and accountability. Contact DLopez Law Firm today for a free, no-obligation consultation with a Miami-Dade County personal injury lawyer to discuss what our firm can do to ensure you make a full recovery after a devastating accident.
Frequently Asked Questions about Personal Injury in Miami-Dade County
How long do I have to file a personal injury lawsuit?
Under Florida law, you have a limited time, called the statute of limitations, in which to file a lawsuit to pursue a personal injury claim. For most personal injury claims, you generally have four years from the date of the accident that you were injured in to file suit. However, lawsuits for claims involving medical malpractice or wrongful death typically must be filed within two years of the negligent medical care or your loved one's passing. If you file a lawsuit after the statute of limitations expires on your claim, your case can be immediately dismissed by the court. Because you have limited time to pursue your legal rights, you should speak to a Miami-Dade County personal injury lawyer as soon as possible to get started on your case.
How do I know if I have a personal injury claim?
You may have a personal injury claim if you were injured because of someone else's actions or failure to act, and where you have sustained losses that you could recover from through financial compensation. If you think someone else bears legal fault for injuring you, reach out to a Miami-Dade County personal injury lawyer from DLopez Law Firm to discuss your case.
¿Importa el estatus migratorio si desea presentar una demanda por lesiones?
¿Cuánto cuesta contratar a un abogado de lesiones en el bufete de abogados DLopez?
¿Cuánto tiempo tengo para presentar un reclamo por lesiones?