Cutler Bay Personal Injury Lawyer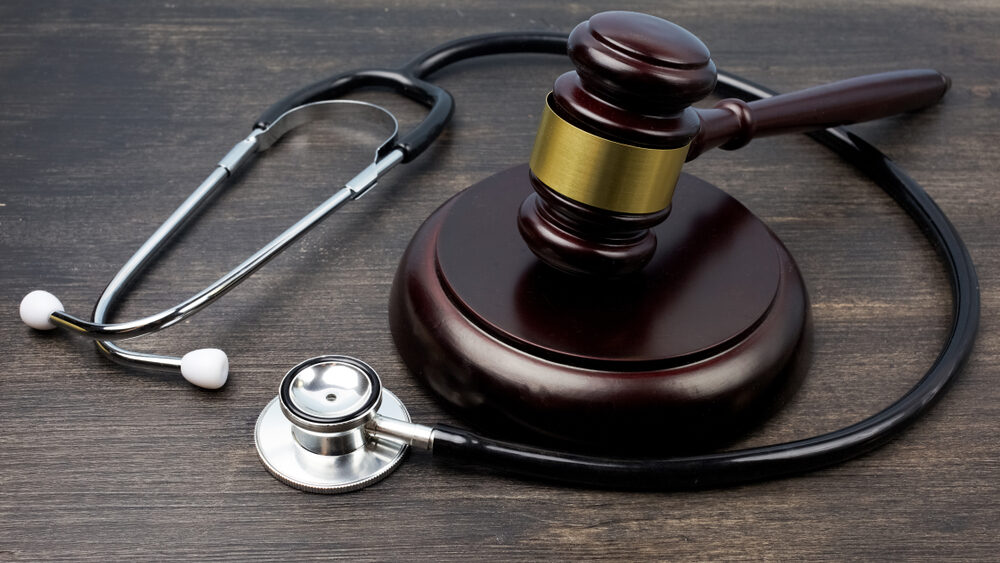 Accident Attorney in Cutler Bay, FL Dedicated to Helping Clients in Miami-Dade County and Throughout Florida
Looking for a personal injury lawyer in Cutler Bay, Florida? DLopez Law Firm is here to help. Our experienced Cutler Bay personal injury lawyer is dedicated to fighting for the rights of accident victims and helping them obtain the compensation they deserve. Whether you have been injured in a car accident, slip and fall incident, medical malpractice case, wrongful death situation, truck accident, or motorcycle accident, our skilled lawyers are ready to assist you with your claim.
What Types of Personal Injury Cases Can a Cutler Bay Personal Injury Lawyer Help With?
DLopez Law Firm, led by the compassionate and dedicated Miami-Dade personal injury lawyer Dayle Lopez, is ready to provide you with comprehensive legal assistance in seeking accountability and justice for injuries caused by someone else's negligence. Our firm proudly represents clients throughout Florida in a diverse range of personal injury cases, including but not limited to:
Motor Vehicle Accidents: Whether it's a car, truck, motorcycle, or other motor vehicle accident, we have the expertise to handle your case and fight for fair compensation.
Car Accidents: If you've been injured in a car accident due to another driver's negligence, our firm is well-equipped to navigate the complexities of such cases.
Catastrophic Injury: We understand the devastating impact of catastrophic injuries and are dedicated to helping you pursue the compensation you need to cope with the long-term consequences.
Work Accidents: If you have suffered an injury at your workplace, we can guide you through workers' compensation claims or explore other avenues for compensation if a third party's negligence was involved.
Premises Liability: Our expertise extends to cases involving slip and fall accidents and other injuries caused by dangerous property conditions.
Product Liability: If you were injured due to a defective product, we can hold the responsible parties accountable.
Medical Malpractice: Our firm has experience in handling complex medical malpractice cases, seeking justice for those harmed by medical negligence.
Victim of Violence Injury: If you've suffered injuries as a result of violence or assault, our compassionate legal team is here to support you in seeking the compensation you deserve.
Wrongful Death: In cases of wrongful death, we provide compassionate and aggressive representation to families seeking justice for their loved ones.
And more…
If you've experienced an injury caused by someone else's careless actions or omissions, don't hesitate to contact our firm today. Attorney Dayle Lopez and our skilled legal team are ready to assess your case, listen to your concerns, and chart the best course of action to pursue the compensation and justice you deserve. Your well-being and rights are our top priorities, and we are here to support you throughout the legal process.
How an Accident Attorney in Cutler Bay Can Help You
The expertise of a Cutler Bay personal injury lawyer from DLopez Law Firm can prove invaluable when it comes to filing and pursuing a personal injury claim in Cutler Bay, FL. Our skilled attorneys possess extensive experience in handling a wide range of personal injury cases and have in-depth knowledge of Florida's personal injury laws.
We recognize that dealing with the aftermath of an accident can be overwhelming, both physically and emotionally. With this understanding, our dedicated lawyers will be by your side every step of the way. From the outset, we will work diligently to gather crucial evidence, conduct witness interviews, negotiate with insurance companies, and construct a robust case on your behalf.
Our primary goal is to fight relentlessly on your behalf, seeking fair and just compensation for the injuries you've sustained, medical expenses incurred, lost wages due to the accident, and the pain and suffering you've endured. We are committed to securing the best possible outcome for your case, advocating for your rights, and ensuring that you receive the compensation you deserve.
Contact DLopez Law Firm for a Free Initial Consultation About Your Personal Injury Claim
If you have been injured in a personal injury accident in Cutler Bay, FL, don't hesitate to contact DLopez Law Firm for a free consultation. Our team of dedicated personal injury attorneys is ready to listen to your story, evaluate your case, and provide you with the legal guidance and representation you need. Dayle Lopez works on a contingency fee basis. That means you don't pay anything unless we win your case.
At DLopez Law Firm, we believe that everyone deserves access to high-quality legal representation, regardless of their financial situation. We are committed to fighting for justice and helping accident victims get the compensation they deserve.
About Cutler Bay, FL
Cutler Bay is a beautiful town located in Miami-Dade County, Florida. With a population of over 40,000 residents, Cutler Bay offers a vibrant community and a high quality of life. The town is known for its access to stunning beaches, parks, and recreational areas, making it an idyllic place to live and visit.
In addition to its natural beauty, Cutler Bay boasts a diverse economy, with opportunities in various industries such as healthcare, education, tourism, and more. The town is also home to several shopping centers, restaurants, and entertainment venues, providing residents and visitors with plenty of options for leisure and enjoyment.
Frequently Asked Questions About Personal Injury Accidents in Cutler Bay, FL
How long do I have to file a personal injury claim in Cutler Bay, FL?
In Florida, the statute of limitations for initiating a personal injury claim is typically set at four years from the date of the accident. However, it is of utmost importance to promptly seek counsel from a personal injury lawyer to ensure compliance with all pertinent deadlines specific to your case. The timeliness of taking action can significantly impact your ability to pursue compensation and justice for your injuries, making early consultation with an attorney crucial. Don't delay—reach out to a personal injury lawyer as soon as possible to safeguard your rights and navigate the legal process effectively.
What if I can't afford to pay for a personal injury lawyer in Cutler Bay?
At DLopez Law Firm, we understand the financial strain that can come with a personal injury accident. That's why we work on a contingency fee basis, which means you don't have to pay any upfront fees or costs. Our fees are only paid if we successfully recover compensation for your injuries and damages.