Allapatah Personal Injury Lawyer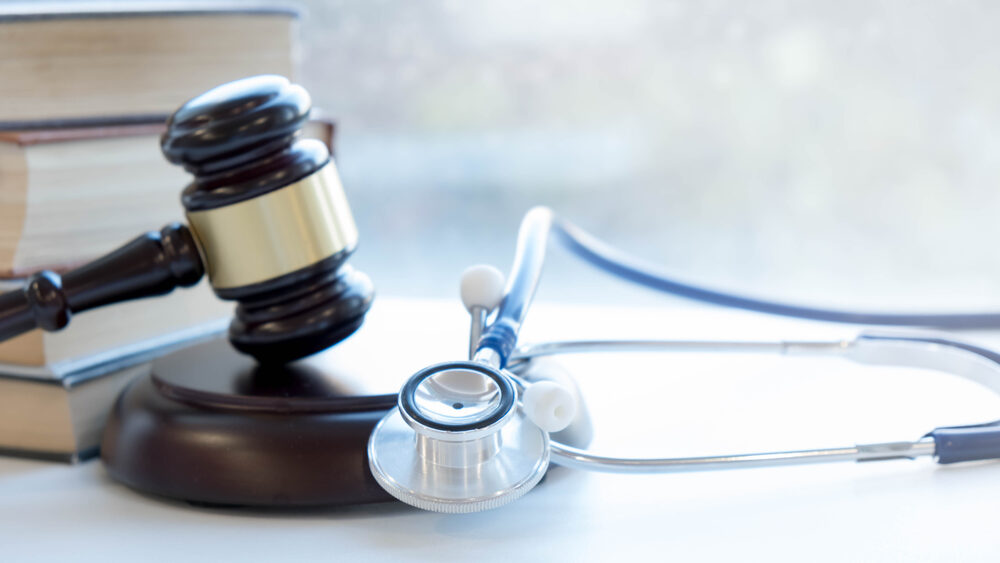 Accident Attorney in Allapatah, FL Protects the Rights of Injured Clients in Miami-Dade County and Throughout South Florida
If you've been injured in an accident in Allapatah, Florida, you can rely on DLopez Law Firm, the trusted Allapatah personal injury lawyer in the area. Our team of experienced attorneys is committed to providing compassionate and aggressive representation to accident victims and their families. As a leading Florida personal injury attorney, we've worked with a wide range of cases, including slip and fall incidents, car accidents, medical malpractice, wrongful death claims, and more. With DLopez Law Firm by your side, you can feel confident that your rights will be protected, and we will fight diligently to seek the compensation you rightfully deserve.
What Types of Personal Injury Cases Can Attorney Dayle Lopez Manage on Your Behalf?
At DLopez Law Firm, Attorney Dayle Lopez, a compassionate Miami-Dade personal injury lawyer, can provide invaluable assistance in seeking accountability and justice for injuries caused by negligence. Our firm represents clients throughout Florida in various cases, including but not limited to:
Motor vehicle accidents
Car accidents
Catastrophic injury
Work accidents
Premises liability
Product liability
Medical malpractice
Victim of violence
Wrongful death
And more…
If you have suffered injuries due to someone else's careless acts or omissions, don't hesitate to contact our firm today. Our team is ready to assist you and explore how we can help you seek the compensation and justice you deserve.
Different Types of Personal Injury Accidents in Allapatah, FL
Allapatah is a vibrant and diverse neighborhood in Miami, Florida, where accidents can happen unexpectedly, leaving individuals dealing with painful injuries and emotional distress. Local statistics reveal that car accidents are among the most common types of personal injury incidents in the area, often leading to severe injuries and property damage. Slip and fall accidents also account for a significant number of cases, occurring in various public and private locations. Moreover, medical malpractice incidents can have devastating consequences for patients and their families, impacting their physical and financial well-being.
How an Accident Attorney in Allapatah, FL Can Help You
At DLopez Law Firm, we understand the challenges that accident victims face in Allapatah, FL. Our dedicated personal injury lawyers are ready to provide you with the strong legal representation you need during this difficult time. Whether you've suffered injuries in a car accident, experienced a slip and fall, or been a victim of medical malpractice, our team has the knowledge and experience to handle your case effectively. We will thoroughly look into the circumstances around your accident, gather essential evidence, and build a compelling case on your behalf.
Our focus is on seeking fair compensation for your medical expenses, lost wages, pain and suffering, and other damages arising from the accident. We take pride in our compassionate approach, ensuring that we genuinely listen to your concerns and keep you informed throughout the legal process. Rest assured that our skilled attorneys will advocate for your rights and tirelessly fight to achieve the best possible outcome for your case.
Contact an Experienced Allapatah Personal Injury Lawyer at DLopez Law Firm for Your Personal Injury Claim
If you or a loved one has been injured in an accident in Allapatah, FL, don't wait to seek legal help. Contact DLopez Law Firm today to schedule a free consultation. Our initial meeting allows us to assess the details of your accident, provide you with personalized legal advice, and outline the best course of action for pursuing your claim. We understand the time sensitivity of personal injury cases, and prompt action is crucial to preserving evidence and protecting your rights.
As a client-centered law firm, we operate on a contingency fee basis, meaning you won't pay any legal fees unless we successfully recover compensation for you. With DLopez Law Firm, you can have peace of mind knowing that your case is in the hands of dedicated and experienced professionals who will fight tirelessly on your behalf.
About Allapatah, FL
Nestled in the heart of Miami, Allapatah is a lively neighborhood with a rich cultural heritage and a strong sense of community. The area's diverse population contributes to its vibrant atmosphere, offering residents a unique blend of traditions, flavors, and events. Allapatah's proximity to downtown Miami and other nearby attractions makes it an ideal location for those seeking a mix of urban living and a close-knit neighborhood environment.
Throughout Allapatah, you'll find a variety of local businesses, shops, and eateries, showcasing the neighborhood's eclectic charm. With numerous parks and recreational facilities, residents and visitors alike can enjoy outdoor activities and family-friendly events. Allapatah's dynamic atmosphere and welcoming spirit create a thriving community that is both vibrant and welcoming.
Frequently Asked Questions About Personal Injury Accidents in Little Allapatah, FL
How long do I have to file a personal injury claim in Allapatah, FL?
In Allapatah and throughout Florida, personal injury claims have a statute of limitations that is generally four years from the date of the accident. However, time is of the essence in such cases, and it is crucial to consult a personal injury lawyer promptly to ensure all relevant deadlines are met and to protect your rights.
What should I do if I am involved in a slip and fall accident in Allapatah, FL?
If you are injured in a slip and fall accident in Allapatah, seek medical attention immediately for your injuries. Report the incident to the property owner or manager and document the details of the accident, including any hazardous conditions that may have contributed to the fall. Collect contact information from any witnesses and take photographs of the accident scene if possible. Then, consult a personal injury lawyer to discuss your case and explore your legal options.