Miramar Personal Injury Lawyer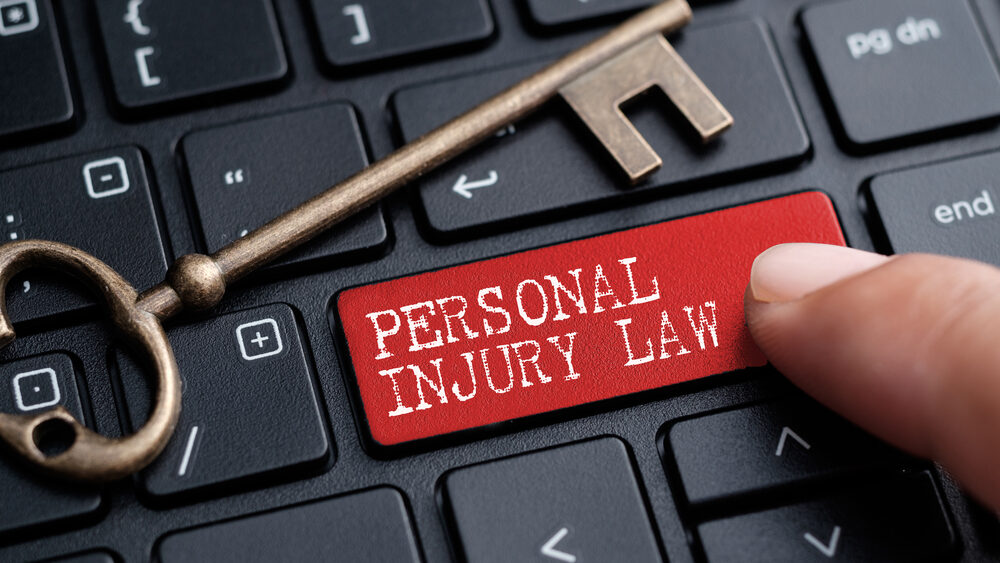 Accident Attorney in Miramar, FL Fights for Fair Compensation for Accident Victims in Broward County and Throughout South Florida
Are you in need of a skilled Miramar personal injury lawyer? Look no further than DLopez Law Firm, where our experienced team is dedicated to fighting for the rights of accident victims and their families. As a reputable Florida personal injury attorney, we specialize in a wide range of cases, from car accidents to slip and fall incidents, medical malpractice, wrongful death claims, and more. If you've been injured due to someone else's negligence, our compassionate and aggressive representation can help you pursue the compensation and justice you rightfully deserve.
Common Personal Injury Accidents in Miramar, FL
In the bustling city of Miramar, accidents can happen at any time and leave individuals dealing with painful injuries and emotional distress. Local statistics show that car accidents are one of the most common types of personal injury incidents in the area, often resulting in severe injuries and significant property damage. Slip and fall accidents also account for a significant number of cases, occurring in various public and private locations. Additionally, medical malpractice incidents can have devastating consequences, affecting patients and their families who place their trust in healthcare providers.
DLopez Law Firm Accident Attorney Advocates for Clients in Miramar
If you have suffered injuries in an accident caused by someone else's negligence or wrongful actions, seeking justice and fair compensation is your right. You don't have to navigate this challenging process alone. At DLopez Law Firm, our Miami-Dade personal injury lawyers are here to advocate for your interests by:
Thoroughly Investigating Your Claims: We will diligently investigate the details of your accident, gathering crucial evidence that can be used to build a robust case in pursuit of full financial recovery on your behalf.
Understanding Your Needs and Goals: Our compassionate team takes the time to get to know you, understanding your unique needs and objectives. This allows us to develop a case strategy tailored to securing the results you want and need.
Identifying Liable Parties and Compensation Sources: We carefully review the facts and evidence to identify the parties responsible for your injuries and losses. Moreover, we explore all potential insurance coverages and other sources of compensation available in your case.
Aggressively Pursuing Maximum Compensation: Whether through skillful negotiation or determined litigation, we tirelessly pursue maximum financial compensation for you. If a fair settlement can be reached, we will strive for it. However, if necessary, we will not hesitate to take your case to court and trial to demand the full recovery you deserve.
Having DLopez Law Firm on your side, you can rest assured that your case is in capable hands. Our dedication to achieving justice and securing the compensation you need will remain unwavering throughout the legal process. Reach out to us today for a free consultation to discuss your case and take the first step toward recovery and the justice you deserve.
Contact DLopez Law Firm for a Free Initial Consultation with a Skilled Miramar Personal Injury Lawyer
If you or a loved one has been injured in an accident in Miramar, FL, it's essential to act quickly and contact DLopez Law Firm as soon as possible. Time is of the essence when it comes to personal injury claims, as Florida's statute of limitations imposes time restrictions for filing a lawsuit. By reaching out to us promptly, you can ensure that all relevant deadlines are met, and we can begin investigating your case and gathering vital evidence to support your claim.
Our initial consultation is free and allows you to discuss the details of your accident with a knowledgeable personal injury attorney. We will assess the merits of your case, provide you with legal advice tailored to your situation, and outline the best course of action to pursue the compensation you deserve. Remember, our firm operates on a contingency fee basis, meaning you don't pay any legal fees unless we successfully recover compensation for you.
Discovering Miramar, FL
Located in Broward County, Florida, Miramar is a vibrant and diverse city known for its welcoming community and numerous amenities. With a rich cultural heritage and a wide range of recreational opportunities, Miramar offers residents and visitors alike a high quality of life. The city's numerous parks, sports facilities, and family-friendly events make it a sought-after destination for families and outdoor enthusiasts.
Miramar is also home to a thriving business community, with various companies and industries contributing to its economic growth. As a part of the Miami metropolitan area, Miramar benefits from its proximity to major cities and attractions while still maintaining its distinct charm and identity.
Frequently Asked Questions About Personal Injury Accidents in Little Miramar, FL
Following a car accident, what are the first steps to take?
The first thing to do should be to prioritize the safety and well-being of everyone involved. Seek medical attention for any injuries and report the incident to the police. Exchange contact and insurance information with the other party, gather evidence (e.g., photos, witness statements), and avoid admitting fault. It's essential to consult a personal injury lawyer as soon as possible to protect your rights and explore your legal options.
How can a personal injury lawyer assist me in pursuing a slip and fall claim in Miramar?
A skilled personal injury lawyer can investigate the circumstances surrounding your slip and fall incident, determine liability, and gather crucial evidence to build a strong case. They will handle negotiations with insurance companies, and fight for fair compensation for your injuries, medical expenses, and other damages. Additionally, your lawyer will advocate for your rights and represent your interests in court if necessary.