South Florida Motor Vehicle Accident Lawyer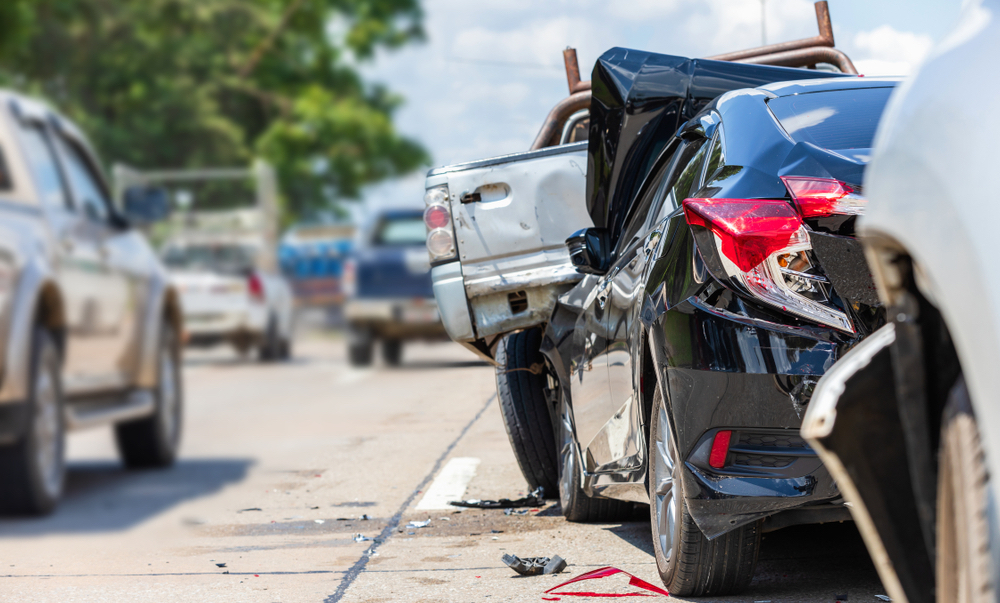 Aggressive Auto Accident Attorney Dayle Lopez Pursues Full Financial Recovery for Victims of Motor Vehicle Crashes in Coral Gables, Miami, the Florida Keys, Miami-Dade County, Central Florida, North Florida, and Throughout the State
Being involved in a motor vehicle accident may mean a long road to recover from personal injuries and other damages. Getting the full financial compensation you need after a crash from the insurance companies can be a complex, difficult process. Let a South Florida motor vehicle accident lawyer from DLopez Law Firm take the stress of your case off your shoulder by vigorously advocating on your behalf for maximum compensation.
When you turn to our boutique law firm for help after being hurt in a motor vehicle crash, you can expect to be represented by a legal team that is not only focused on obtaining the best possible results for you but is also dedicated to being there for you throughout your case. You will always have full access to your attorney to get case updates and answers to your questions. Our firm is dedicated to serving the Hispanic and immigrant communities of Florida, and every member of our staff is bilingual.
Why You Should Hire DLopez Law Firm To Handle Your Personal Injury Case
Founding attorney Dayle Lopez not only represents the South Florida community, but she is also a part of it. As an immigrant herself, she is fluent in both English and Spanish. She has lived in South Florida most of her life and has dedicated her career to defending the rights of the people of South Florida.
Ms. Lopez established DLopez Law Firm as a boutique business so that clients could be selected carefully and to make sure that we are able to allocate all of our firm's resources to the right cases. We maintain a close personal relationship with our clients and their families throughout every step of the legal process and do not stop fighting until our clients are compensated fairly for their injuries.
After you have been involved in a motor vehicle accident that was caused by another careless driver or due to someone else's fault, reach out to DLopez Law Firm for a free initial consultation. Talk to an auto accident attorney in Coral Gables, FL to see how we might be able to help you get the financial recovery you deserve for your injuries and losses.
How a South Florida Motor Vehicle Accident Lawyer from DLopez Law Firm Can Assist You with Obtaining Recovery After a Devastating Crash
Injured victims of motor vehicle accidents often face a complicated claims process filled with obstacles to getting fair compensation from the insurance companies. A South Florida motor vehicle accident lawyer at DLopez Law Firm can take the stress of your case off your shoulders by:
Recovering evidence needed to build your case and identifying the driver or drivers and other parties who can be held responsible for the crash and your injuries
Calculating your ongoing and future anticipated expenses and losses to determine what fair and full compensation in your case looks like
Sitting down to discuss your needs and goals so that we can adopt a case strategy that pursues the results you are looking for in your case
Filing your insurance and legal claims and vigorously pursuing a settlement, or advocating for your rights at trial if necessary
What Kinds of Motor Vehicle Accident Cases Does the DLopez Law Firm Handle?
A South Florida motor vehicle accident lawyer from DLopez Law Firm can help you recover compensation for your injuries and losses suffered in a:
Truck accident
Motorcycle accident
Bus accident
Scooter accident
Bicycle accident
Pedestrian accident
And more
What Steps to Take After an Auto Accident
After you have been involved in a motor vehicle accident in South Florida, you need to take the following steps. These actions can help protect your rights to pursue financial compensation for injuries or property damage you may have suffered in the accident. Following a crash, remember to:
If possible for you or someone you trust to do so, take photos and video of the accident scene. In particular, remember to document details such as the positions of the vehicles after the accident (if they weren't moved), damage suffered by the vehicle, any visible injuries you sustained, skid marks or debris on the road, traffic signals and controls at the scene, and weather/lighting/road/traffic conditions.
Go to the hospital or see a doctor as soon as possible after an auto accident for a physical exam to diagnose any injuries you may have suffered. Promptly documenting your injuries can help you recover compensation for them in a motor vehicle accident claim.
Follow your treating doctor's instructions. Do not put off or ignore treatment.
Keep copies of bills, receipts, and invoices from any expenses related to the accident, as well as copies of your pay stubs or income statements if you must miss time from work.
Finally, make time to sit down with a South Florida motor vehicle accident lawyer as soon as you can after the crash to start the process of preparing and pursuing your claims for compensation.
Contact Us for a Free Case Evaluation to See How a South Florida Motor Vehicle Accident Lawyer from Our Firm Can Make a Difference in Your Claim
Don't put off starting the process of recovering compensation and justice after being hurt in a motor vehicle accident. Get the legal advice and advocacy you deserve by contacting DLopez Law Firm. Reach out to our firm for a free, no-obligation case review to go over your legal options with a South Florida motor vehicle accident lawyer from our legal team.
Frequently Asked Questions about Motor Vehicle Accidents in South Florida
Can I recover compensation if I was partially at fault for a motor vehicle accident?
Yes. Florida follows the pure comparative negligence rule in motor vehicle accident cases. This rule allows you to recover compensation from any party that has any share of fault for an auto accident even if you are also at fault for the crash. Even if you were 90 percent at fault for an accident, you can still pursue a claim against a party who bears the other 10 percent share of fault. However, the compensation you would recover will only be in proportion to the other party or parties' share of fault. For example, if you and another driver were equally responsible for a motor vehicle accident, you can only recover half of your losses, which reflects the fact that you bear half of the fault for the crash.
What are my options for obtaining financial recovery after a crash?
In Florida, your first option for recovering compensation will normally involve filing a claim against the personal injury protection coverage under your own auto insurance policy. However, in many cases PIP coverage is insufficient to cover all your medical expenses, so you may also be entitled to file a claim against the insurer of the at-fault driver or drivers to recover your financial losses, and in certain cases non-financial losses like pain and suffering. If a settlement cannot be reached with the at-fault driver or their insurer, you may need to file a lawsuit to pursue your claim.
¿Importa el estatus migratorio si desea presentar una demanda por lesiones?
¿Cuánto cuesta contratar a un abogado de lesiones en el bufete de abogados DLopez?
¿Cuánto tiempo tengo para presentar un reclamo por lesiones?