Islamorada Personal Injury Lawyer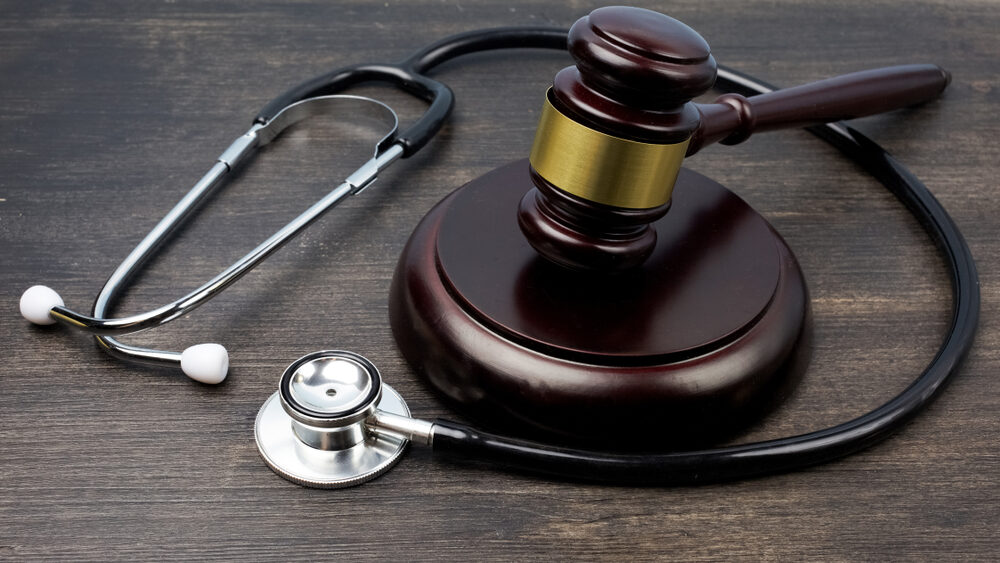 Accident Attorney in Islamorada, FL Seeks Maximum Compensation for Clients Who Suffered Injuries in the Florida Keys and Throughout South Florida
If you find yourself in need of a dedicated Islamorada personal injury lawyer, your search ends with DLopez Law Firm. We take great pride in our team of experienced attorneys, who are fully committed to providing unwavering support and advocacy for accident victims and their families. Our mission is to stand by your side, guiding you through the legal process with compassion and determination.
With DLopez Law Firm by your side, you can rest assured that we will leave no stone unturned in pursuing the rightful compensation you deserve. Our dedication to your case begins with thorough investigations and meticulous evidence gathering to build a strong and compelling argument for your claim. Furthermore, we take the time to listen attentively to your unique needs and goals, allowing us to tailor a personalized legal strategy that aligns with your best interests.
Time is of the essence when it comes to personal injury claims, and seeking legal representation promptly is crucial to ensuring all relevant deadlines are met. By contacting DLopez Law Firm as soon as possible after your accident, you enable us to protect your rights and preserve crucial evidence that could be essential to the success of your case.
What Types of Personal Injury Cases Can Attorney Dayle Lopez Manage on Your Behalf?
DLopez Law Firm, led by compassionate Miami-Dade personal injury lawyer Dayle Lopez, is dedicated to helping you seek accountability and justice against those whose negligence caused your injury. Our firm proudly represents clients throughout Florida, handling a wide range of cases, including but not limited to:
Motor vehicle accidents
Car accidents
Catastrophic injury
Work accidents
Premises liability
Product liability
Medical malpractice
Victim of violence injury
Wrongful death
And more…
If you have suffered injuries due to someone else's careless acts or omissions, don't hesitate to contact our firm today. We are here to extend a helping hand and explore how we can assist you in your pursuit of rightful compensation and justice.
How an Islamorada Personal Injury Lawyer Can Help You Recieve Fair Compensation After Your Accident
At DLopez Law Firm, we understand the challenges faced by accident victims in Islamorada, FL. Our skilled personal injury lawyers are ready to provide you with the dedicated and personalized representation you need during this difficult time. Whether you've been injured in a car accident, experienced a slip and fall, or suffered from medical malpractice, our team has the knowledge and experience to handle your case effectively. We will thoroughly investigate the circumstances surrounding your accident, gather essential evidence, and build a compelling case on your behalf.
Our focus is on seeking fair compensation for your medical expenses, lost wages, pain and suffering, and other damages resulting from the accident. We take pride in our compassionate approach, ensuring that we genuinely listen to your concerns and keep you informed throughout the legal process. Rest assured that our skilled attorneys will advocate for your rights and tirelessly fight to achieve the best possible outcome for your case.
Contact DLopez Law Firm to Schedule a Free Case Evaluation With an Experienced Florida Accident Attorney
If you or a loved one has been injured in an accident in Islamorada, FL, don't wait to seek legal help. Contact DLopez Law Firm today to schedule a free consultation. Our initial meeting allows us to assess the details of your accident, provide you with personalized legal advice, and outline the best course of action for pursuing your claim. We understand the time sensitivity of personal injury cases, and prompt action is crucial to preserving evidence and protecting your rights.
As a client-centered law firm, we operate on a contingency fee basis, meaning you won't pay any legal fees unless we successfully recover compensation for you. With DLopez Law Firm, you can have peace of mind knowing that your case is in the hands of dedicated and experienced professionals who will fight tirelessly on your behalf.
Discovering Islamorada, FL
Islamorada, known as the "Village of Islands," is a charming and picturesque town in the Florida Keys. It is renowned for its stunning sunsets, crystal-clear waters, and abundant marine life, making it a favorite destination for nature enthusiasts and water sports lovers. Residents and visitors can indulge in a variety of outdoor activities, such as fishing, snorkeling, diving, and exploring nature preserves.
With its welcoming atmosphere, Islamorada offers a close-knit community that embraces the laid-back island lifestyle. The town's local businesses, restaurants, and art galleries reflect its unique character and commitment to preserving the Keys' heritage. Whether you're strolling along the beaches, savoring fresh seafood, or admiring local artwork, Islamorada's charm captivates all who visit.
Frequently Asked Questions About Personal Injury Accidents in Little Islamorada, FL
How long do I have to file a personal injury claim in Islamorada, FL?
Personal injury claims in Islamorada and across Florida typically have a statute of limitations of two years from the date of the accident. Nevertheless, time sensitivity is vital in such cases, and it is essential to promptly consult a personal injury lawyer to ensure compliance with all relevant deadlines and safeguard your rights.
Can I still pursue a personal injury claim if I was partially at fault for the accident in Islamorada, FL?
In Florida, a comparative negligence system is in place, allowing you to seek compensation even if you were partially at fault for the accident. However, the percentage of fault attributed to you will proportionally reduce the amount of compensation you can receive. It is essential to consult with an experienced personal injury lawyer who can assess your case and clarify how the comparative negligence rules may impact your claim.