7 Things to Do If You Are Involved in a Rear-End Accident in Florida
July 03, 2022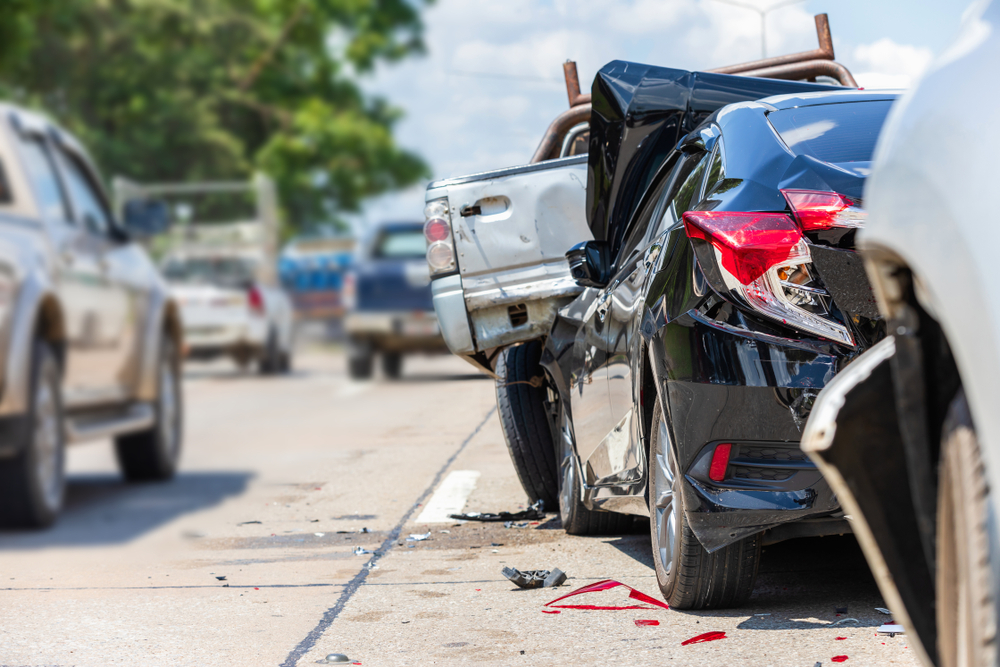 Rear-end accidents may seem like a common occurrence, but there is nothing common about a rear-end collision when you are involved in one. After you have been in an accident, you may be entitled to pursue financial recovery for expenses and losses you incur due to injuries and vehicle damage. Here are seven things you need to do to preserve your rights to seek compensation after a rear-end accident.
What is a Rear-End Collision?
A rear-end crash occurs when one vehicle runs into the back of the vehicle in front of them. Rear-end collisions typically occur in slow or stopped traffic or at intersections, when a driver fails to slow down and stop in time to avoid colliding with a vehicle in front of them. Depending on the force of the initial collision, the vehicle that is rear-ended may be pushed forward, causing it to rear-end the vehicle in front of them.
Common Causes of Rear-End Crashes
Some of the most frequent causes of rear-end accidents include:
Speeding
Tailgating
Reckless or aggressive driving, including darting between traffic lanes
Drowsy/fatigued driving
Driving under the influence of drugs or alcohol
Distracted driving
Who is At Fault for a Rear-End Collision?
In most cases, the driver of the vehicle in back is typically held responsible for a rear-end crash, since drivers have a duty of care to drive slowly enough and to leave sufficient distance to safely slow down or come to a stop before colliding into the vehicle in front of them. However, this presumption may be rebutted under certain circumstances, such as:
The brake lights of the vehicle that is rear-ended do not work, such that the driver in the rear does not realize that the vehicle in front of them is slowing down or is stopped
Another driver suddenly cuts in front of an approaching vehicle and then brakes hard, preventing the driver in the rear from being able to slow down and stop in time to avoid a collision
The brakes of the vehicle in the rear fail due to a design or manufacturing defect or due to negligent maintenance
Seven Things to Do After a Rear-End Collision
After you have been injured in a rear-end crash, the steps you need to take to protect your rights and options to pursue a legal claim for compensation include
Check for injuries, checking not only yourself and your passenger(s) but also the occupants of the other vehicle(s) involved in the crash
Report the accident to law enforcement, either by calling 911 or the local police department from the scene of the accident or by filing an accident report as soon as possible after the crash
Exchange information with the other driver(s), including contact and insurance information as well as the other driver's license and registration info
Document the accident scene by taking photos and videos with your cell phone, and by speaking with any eyewitnesses to the crash
Seek medical attention as soon as possible to have a doctor examine you for injuries you may have sustained
Notify your insurance company to preserve your rights to coverage
Talk to an attorney about your rights to pursue a rear-end accident claim
Contact a Miami Personal Injury Lawyer to Discuss Your Car Accident Case in Florida
Did you or a loved one sustain serious injuries due to a car accident in Florida? Don't let the medical bills pile up while you wait for the negligent party or their insurance company to do the right thing. Right now, you need an aggressive personal injury attorney on your side, fighting to get you the compensation you need, want, and deserve. The skilled attorneys at DLopez Law Firm represent clients injured because of car accidents in Miami, Hialeah, Doral, Aventura, and throughout Florida. Call 305-224-8354 or fill out our online contact form to schedule a free consultation about your case. We have an office conveniently located at 1825 Ponce de Leon Blvd., No 527, Coral Gables, FL 33134.
The articles on this blog are for informative purposes only and are no substitute for legal advice or an attorney-client relationship. If you are seeking legal advice, please contact our law firm directly.