What You Need to Know About Uber and Lyft Accidents and Insurance in Florida
May 25, 2022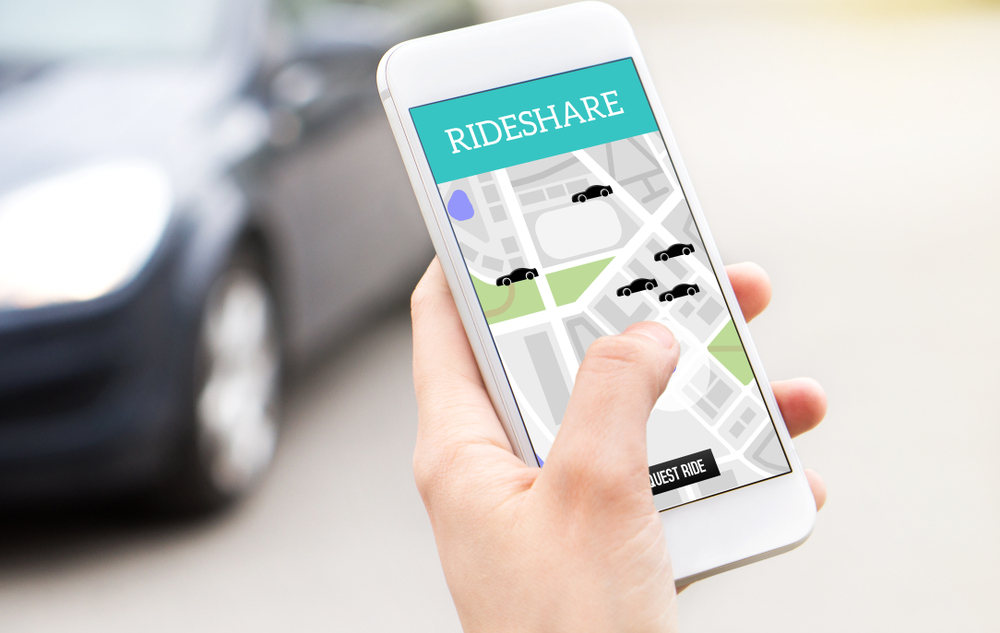 As the prevalence of Uber and Lyft services in Florida has made the availability of ridesharing extremely convenient, the common occurrence of Uber and Lyft accidents motivated the legislature to enact laws designed to protect victims of Uber and Lyft accidents throughout the state. Typically, drivers in South Florida are required to carry their own insurance coverage and to use that coverage first when involved in a car accident—but in the case of Uber and Lyft drivers, who drive for profit, questions arose as to whose insurance policies should come into play even in cases where the Uber or Lyft driver caused the accident. Modifications to South Florida's insurance requirements—which can result in situations where a driver may have extremely minimal PIP coverage limits— made this question even more important for Uber and Lyft accident victims.
At DLopez Law Firm, South Florida personal injury lawyer Dayle Lopez prides herself on remaining at the forefront of new laws and amendments surrounding Uber and Lyft accidents throughout the state. When you sustain injuries in an accident involving an Uber or Lyft driver—even if you were not a passenger in the Uber or Lyft vehicle—our legal team will advocate vigorously for your right to recover compensation under the laws requiring Uber and Lyft drivers to carry insurance with enhanced coverage limits. Our skilled legal team is here to advocate on your behalf and help you understand your legal right to compensation following an Uber or Lyft accident, so call or contact our office today for a free initial case evaluation.
Unique Aspects of Florida Uber and Lyft Accident Claims
Most Uber and Lyft accidents in Florida occur because of the same factors that apply to cause ordinary car accidents—drivers may be distracted, fatigued or may fail to abide by traffic regulations designed to protect everyone's safety. After all, Uber and Lyft drivers are only human and are subject to the same temptations and tendencies as any other private driver on the roads. What is unique about Uber and Lyft accidents involves the insurance requirements that Florida has enacted to protect accident victims. Under Florida law, the following rules became effective on May 9th, 2017:
When giving a ride, Uber and Lyft drivers must carry at least $1 million in insurance coverage that will protect injured parties in an Uber or Lyft accident for situations like death, bodily injury, and property damage, along with PIP and UIM coverage as required by existing Florida state law.
The $1 million in coverage only applies if the driver was "on duty"—meaning that the driver was carrying a passenger or looking for a passenger. In other words, if the Uber or Lyft driver is logged into the rideshare company's app, but not actually carrying a passenger, the driver's own personal primary auto liability coverage insurance applies.
Florida's Uber / Lyft Bill requires background checks for Uber and Lyft drivers before allowing them to operate under their company names with re-certification requirements every 3 years.
What Should I Do After Sustaining Injuries as a Passenger in an Uber or Lyft Accident?
Like any other accident, your first concern should be to see a physician to treat and evaluate your injuries. It can also be valuable to photograph or videotape the accident scene, as well as obtain the contact information of your Uber or Lyft driver and all other parties and witnesses to the accident. Use your phone to take a screenshot of your Uber/Lyft ride information to ensure that evidence is preserved. In Uber or Lyft accident cases, it is especially important to refrain from signing any documents or making statements to the Uber or Lyft insurance carrier—who may be even more motivated to minimize their liability for your injuries given the higher dollar values involved and widespread uncertainty over the new insurance laws generally. As soon as you can, call an Uber or Lyft accident lawyer who can take over negotiations and communications with the insurance company to ensure your rights are protected.
Skilled South Florida Uber and Lyft Accident Lawyer Dayle Lopez is Passionate About Helping Clients Recover Fair Compensation
At DLopez Law Firm, our job is to advocate vigorously on your behalf to reach a full and fair settlement award or judicial decision that fully accounts for all current and anticipated costs of your injury. When you retain our legal services, you can expect that we will be tireless advocates for your best interests so you can focus on your health and on returning to normal after your rideshare accident. We take our responsibilities to our clients seriously and fight to win compensation for:
All current and future medical treatment,
Lost wages, both immediate and based upon your inability to return to your former employment,
Pain and suffering,
Long-term disability, scarring, and disfigurement.
Am I Still Entitled to Compensation if I Was Injured in an Uber or Lyft Accident But Wasn't Wearing My Seatbelt in the Back Seat?
You may be entitled to compensation even if you were not wearing a seatbelt as a passenger in an Uber or Lyft vehicle at the time of the accident. However, under Florida law, your compensation award may be reduced to the extent that your failure to wear a seatbelt caused you to sustain injuries that were made worse than would have been the case with the seatbelt. Our experienced legal team will analyze all evidence in your case to present a powerful argument to obtain the maximum amount of compensation possible after your Uber or Lyft accident.
Schedule a Free Initial Consultation with an Experienced Uber/Lyft Accident Lawyer at DLopez Law Firm in Coral Gables, FL
Uber and Lyft drivers are classified as independent contractors—meaning that Uber and Lyft themselves have little to no responsibility when one of these drivers causes an accident. At DLopez Law Firm, talented car accident attorney Dayle Lopez is passionate about getting justice for her clients who have been injured because of negligent drivers. For a free initial consultation to learn about your right to compensation following a rideshare or other motor vehicle accident, call or contact our office today.
The articles on this blog are for informative purposes only and are no substitute for legal advice or an attorney-client relationship. If you are seeking legal advice, please contact our law firm directly.