How to Make a Claim and Recover Compensation in a Rear-End Accident
September 28, 2022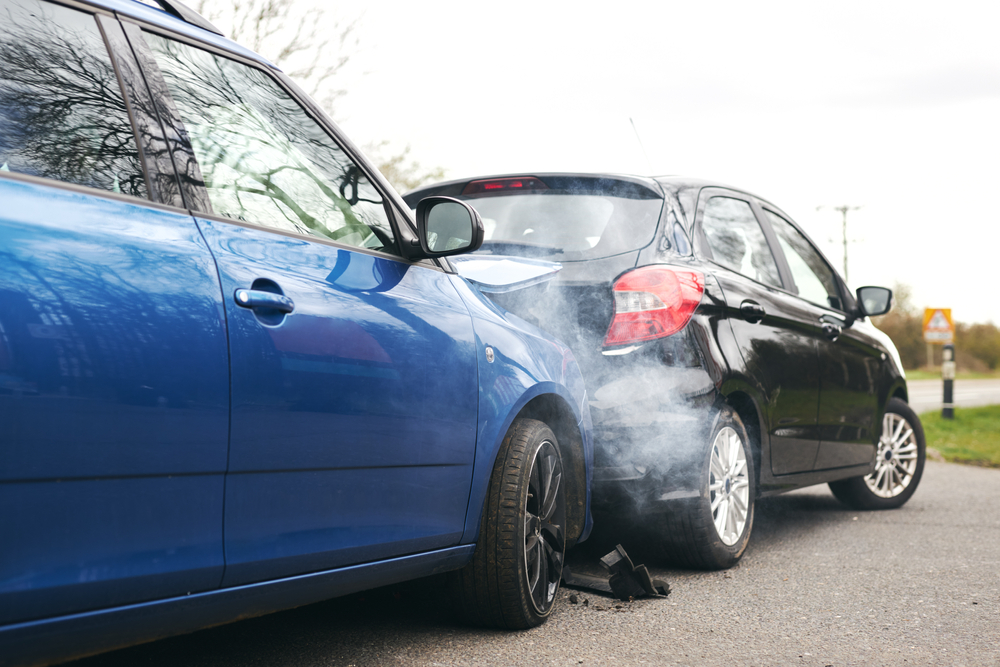 Rear-end collisions can result in serious vehicle damage and painful physical injuries even in a low-speed crash. If you were hurt in a rear-end crash in Miami, Florida, here is what you need to know, including what steps you can take to recover compensation for your expenses and losses.
Why Are Rear-End Collisions Dangerous?
While over a million rear-end accidents take place nationwide each year, hundreds of thousands of these crashes result in someone suffering an injury, while thousands more rear-end collisions sadly cause fatalities. Rear-end collisions often cause serious injuries due to the fact that the occupants of the vehicle that is rear-ended usually do not see the collision coming. Unlike an accident that you might see coming a couple of seconds before impact which can allow you to physically brace yourself, you are typically unprepared for the impact of a rear-end collision and thus may suffer serious injuries such as whiplash and other neck and back injuries. 
In addition, rear-end collisions can prove dangerous due to the fact that much of a vehicle's safety designs are focused on impacts at the front of a vehicle, and thus vehicle occupants may have less protection from a rear-end collision.
Filing a Claim After a Rear-End Collision in Miami Florida
If you are involved in a rear-end accident, you may have several options for recovering compensation for personal injury and damage to your vehicle. First, Florida law requires that all car insurance policies provide up to $10,000 in personal injury protection coverage. PIP coverage can help pay for medical bills, lost income from missed time from work, and other out-of-pocket expenses related to injuries suffered in a rear-end accident. Most importantly, PIP coverage is considered a form of "no-fault" insurance, meaning that injured accident victims can file PIP claims with their insurers regardless of who caused the crash.
In addition to PIP coverage, you may be able to pay for vehicle repairs if you have purchased collision/comprehensive coverage as part of your policy.
If expenses and losses exceed your own insurance coverage, you may be entitled to file a legal claim against the driver who rear-ended you. But Florida law does not require drivers to carry bodily injury liability coverage in their insurance policy. Instead, drivers only need to have $10,000 in property damage liability coverage. If an at-fault driver has liability insurance, you may be able to recover compensation from their coverage; otherwise, you may have to file suit directly against the driver.
Liability for Rear-End Accidents
The law presumes that the driver of the vehicle in the rear is at fault for a rear-end collision. This is because drivers have a duty to maintain a safe following distance from the vehicle in front of them so that they can slow down and stop when the vehicle in front of them brakes. If a vehicle rear-ends another, there is a presumption that the driver of the rear vehicle was either tailgating and/or was not paying attention to the road. However, it may be possible to overcome this presumption with evidence of another cause for the accident, such as:
Auto defects, such as a mechanical failure in the rear vehicle's brakes due to design or manufacturing problems
The driver that was rear-ended was illegally stopped on a public roadway, especially without hazards on
The driver that was rear-ended or a third driver made a sudden, unexpected stop or lane change
Contact a Miami Personal Injury Lawyer to Discuss Your Car Accident Case in Florida
Did you or a loved one sustain serious injuries due to a car accident in Florida? Don't let the medical bills pile up while you wait for the negligent party or their insurance company to do the right thing. Right now, you need an aggressive personal injury attorney on your side, fighting to get you the compensation you need, want, and deserve. The skilled attorneys at DLopez Law Firm represent clients injured because of car accidents in Miami, Hialeah, Doral, Aventura, and throughout Florida. Call (305) 542-9894 or fill out our online contact form to schedule a free consultation about your case. We have an office conveniently located at 1825 Ponce de Leon Blvd., No 527, Coral Gables, FL 33134.
The articles on this blog are for informative purposes only and are no substitute for legal advice or an attorney-client relationship. If you are seeking legal advice, please contact our law firm directly.