Common Causes, Damages, and Litigation of Truck Accidents in Florida
April 22, 2022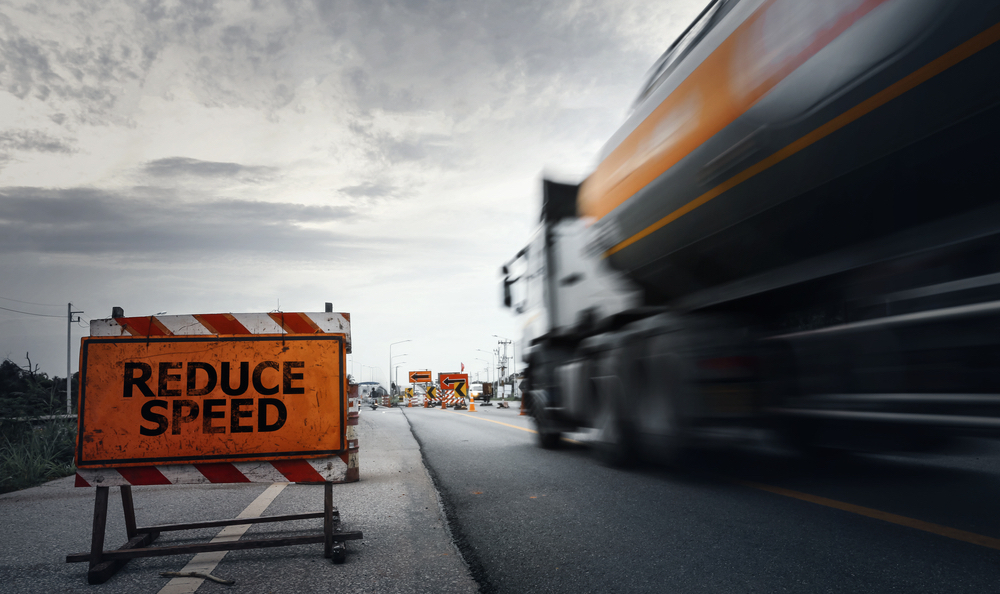 The National Safety Council (NSC) reports that almost 5,000 large trucks were involved in fatal accidents in 2020. In these accidents, most fatalities were those of the occupants of other vehicles. Data also shows that most truck accidents occur on non-interstate roadways and are more common in rural rather than urban settings. Furthermore, about 65% of truck accidents occur in the daytime, and over 90% of truck accidents occur in non-construction zones.
Although truck accidents occur with less frequency than car and passenger vehicle accidents, they are often fatal and are more likely than car accidents to involve multiple vehicles and cause catastrophic injuries. Wrongful death, broken bones, traumatic brain injuries, organ damage, lacerations, amputations, and long-term physical pain are some of the personal injuries that truck accidents can cause.
At DLopez Law Firm, we fight to protect the rights and interests of innocent victims in Florida, and we help our clients recover maximum compensation for their injuries. Contact us today for assistance with your case.
Common Causes of Truck Accidents in Florida
Although every truck accident is unique, most truck accidents are caused by similar factors and tend to occur under similar conditions. Understanding these factors and conditions is critical to pursuing compensation for your accident-related losses and damages.
The Federal Motor Carrier Safety Administration (FMCSA) conducted a large truck accident study that found that the vast majority of truck accidents are caused by driver negligence in the form of speeding, intoxicated driving, and drowsy or fatigued driving. Other factors that can cause or contribute to an accident include:
Driver experience
Road and weather conditions
Driving errors made by other road users
Driver distractions
The size and speed of the truck in question
Aggressive or reckless driving
Poor visibility
Issues with traffic control devices
Vehicle malfunctions
Poor vehicle upkeep
Blind spots
Truck operator inexperience
A lack of familiarity with an area
What Kinds Of Damage Are Commonly Seen After Truck Accidents In Florida?
Truck accident damages are often severe. Common injuries seen in truck accident cases include:
Crushed, fractured, and broken bones
Injuries to the head and brain
Neck, back, spinal cord, and nerve injuries
Damage to internal organs
Injuries to the eyes, ears, or mouth
Cuts, lacerations, abrasions, and contusions
Disfigurement
Amputations
Paralysis or physical incapacitation
Death
Truck accidents can also lead to:
Lost income
Property damage
An inability to work
Mental or emotional trauma
Post-traumatic stress disorder (PTSD)
Loss of consortium
Loss of service
Truck Accident Litigation In Florida
Truck accident litigation hinges on finding answers to the following:
How was your accident caused?
Whom may you sue or hold liable for damages?
Which insurance policies apply to your case?
With proper investigation, we can help you determine the cause or causes of your truck accident. We will also help you identify the at-fault party liable for your losses and damages. We can also help you understand the insurance rules and policy limits that apply to your case.
The cause of your accident can be determined by gathering evidence such as police reports, dashcam footage, vehicle GPS trackers or black box data, eyewitness statements, vehicle maintenance logs, and any medication use or license suspensions of the at-fault driver.
This evidence can be used to determine if, for example, driver errors or negligence were involved in the accident, in which case you can likely sue the at-fault driver who caused your accident for your losses. If your accident was caused by poor maintenance or inadequate servicing then the owner of the truck, the repair team responsible for truck maintenance, or a manufacturer of faulty parts may be liable for your damages.
In general, you can seek compensation for accident-related losses and damages from an at-fault party if you can show that the actions of that party caused or contributed to your accident and that the accident led to losses or damages that would otherwise have been avoidable.
What's The Difference Between Compensation For Economic vs. Non-Economic Damages After Truck Accidents in Florida?
Some accident-related damages are classified as economic damages and are typically easy to quantify. Medical bills, lost income, and the value of lost property are examples of economic damages. Using hospital bills and income statements, you can aggregate these losses to arrive at a figure for your economic damages.
Non-economic damages are harder to quantify because they involve assessments of, for example, pain, suffering, and the loss of quality of life from the death of a loved one. The truck accident attorney team at DLopez Law Firm can help you quantify your losses so that your claim specifies a fair and accurate figure for your losses.
How Long Are The Statutes of Limitations for Personal Injuries After Truck Accidents in Florida?
In most cases, you have between two and three years to file a claim for personal injuries sustained in a truck accident. It can take time to interview witnesses and gather evidence, so it is better to file as early as you can. It is also better to file early and speak with an attorney because you may forget important case details.
If you delay, you not only risk missing your filing deadline, but attorneys of the at-fault party responsible for your accident may argue that your injuries or losses were or are not serious enough to warrant a claim because, if they were, you would have filed sooner. This is why it is important that you seek legal counsel to go through your options as soon as you can after an accident.
Contact DLopez Law Firm For Legal Guidance Regarding Your Florida Truck Accident Today
It can be difficult to gather evidence, break down the many insurance rules that apply to your case, and evaluate your losses after an accident, especially if you must do so while injured. This is where we can assist you. Contact DLopez Law Firm for legal guidance and to initiate the claims process for your losses and damages. Statutes of limitations apply. You may forfeit your right to seek compensation if you miss your filing window, so contact us today.
The articles on this blog are for informative purposes only and are no substitute for legal advice or an attorney-client relationship. If you are seeking legal advice, please contact our law firm directly