Steps to Take After a Drunk Driving Accident This Holiday Season 
November 30, 2022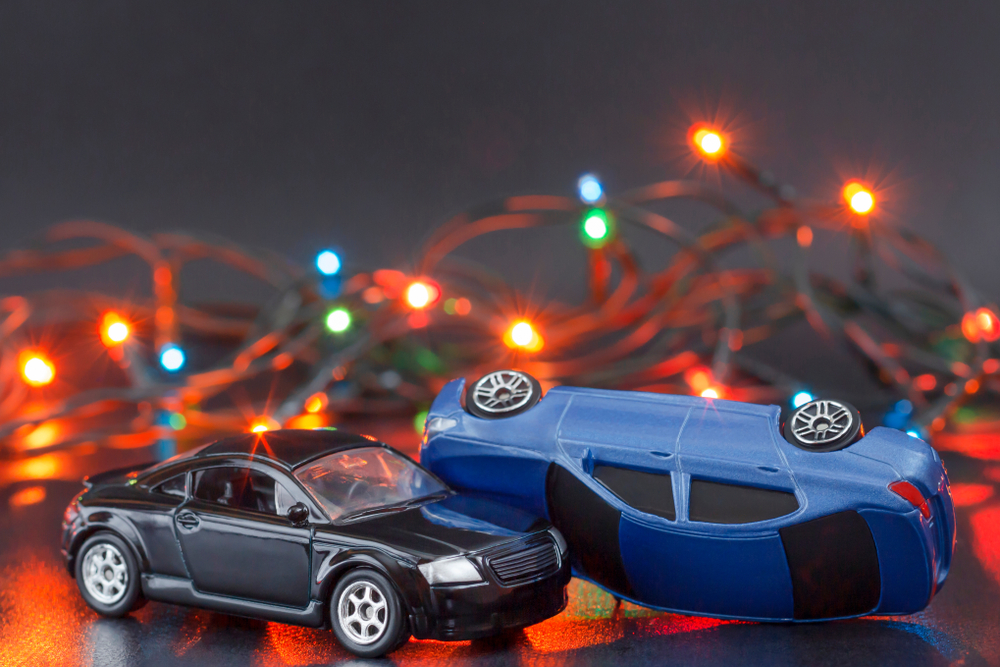 Drunk driving accidents increase during the holiday season, especially in the state of Florida. Drunk driving can reduce a driver's ability to make safe decisions and come to a stop safely, increasing the risk of them causing an accident. If you're involved in a holiday drunk driving accident, there are a few steps you should take.
Receive Medical Care
The first and most important step after any accident is to receive medical care. If anyone involved in the accident has severe injuries, call for help immediately. Otherwise, schedule a follow-up with your physician or visit the nearest urgent care center. Be sure to notify the physician that you have been in a drunk driving car accident so that they can evaluate you for common injuries.
Report the Drunk Driving Accident
You should also always report any car accident. Filing a police report may provide you with the evidence you need later, either to file an insurance claim or sue for your damages. The great thing about reporting an accident is that it may provide proof that the other driver was under the influence at the time of the accident.
Take Photographs
You never know when you might need to file a claim against the responsible driver. Some evidence can be difficult, if not impossible, to get after the accident. Photographs and videos are important evidence that could help your case later.
Identify Witnesses
It's also best to identify any witnesses right after the accident. Otherwise, you may not be able to track them down. A witness can provide you with the valuable information you need about your case. They may also be useful when filing a police report, especially if you believe that drunk driving was involved. Another witness may be enough evidence to prove negligence.
Collect Documentation
Continue collecting documentation as you receive medical care or pay to have your vehicle repaired. This may make it easier to calculate the value of your case if you decide to pursue legal action. You may not realize the full cost of your damages until weeks or months later, which is why collecting documentation now is so helpful.
Documentation to collect during this time includes medical records, medical bills, W2 statements, and vehicle repair receipts.
Talk With a Lawyer
If you decide to pursue legal compensation against the drunk driver, you'll definitely want to talk with a personal injury lawyer. Personal injury lawyers offer a lot of value to DUI accident cases. In addition to keeping you within the state's strict filing timelines, your lawyer can also handle the administrative and filing tasks while you focus on your recovery.
Drunk driving is illegal in Florida. This means it may be considered negligence if another driver is over the legal limit, resulting in you sustaining injuries. Filing a personal injury claim can help you recover costs related to the DUI accident, including medical bills, lost wages, property damages, and pain and suffering. Don't let another driver's bad decision ruin your life. While you may not be able to reverse the accident and any injuries you sustain, you may be able to collect the funds you need to recover.
Contact a Miami Personal Injury Lawyer to Discuss Your Car Accident Case in Florida
Did you or a loved one sustain serious injuries due to an accident in Florida? Don't let the medical bills pile up while you wait for the negligent party or their insurance company to do the right thing. Right now, you need an aggressive personal injury attorney on your side, fighting to get you the compensation you need, want, and deserve. The skilled attorneys at DLopez Law Firm represent clients injured because of a car accident in Coral Gables, Fort Lauderdale, Miami, Pinecrest, and throughout Florida. Call (305) 224-8354 or fill out our online contact form to schedule a free consultation about your case. We have an office conveniently located at 1825 Ponce de Leon Blvd. No. 527, Coral Gables, FL 33134.
The articles on this blog are for informative purposes only and are no substitute for legal advice or an attorney-client relationship. If you are seeking legal advice, please contact our law firm directly.